The International Symposium on tomato is renewed for the 4th edition, an essential event for all professionals involved in the cultivation and commercialization of such appreciated vegetable. The event is set on 29 and 30 October in Comiso (Ragusa-Sicily), in the former fish market, today called Tomato Village. Two days of professional training to combine scientific dissemination, technical updating and company presentations useful for all those working in the sector.
The topics of the event
Nursery technological innovation, packaging process, genetic and scientific research against adversity and diseases: these the topics covered and explored during the event.
The speeches
A speech of Hydro Fert, of particular importance, is planned. The R&D manager, Dr. Lorenzo Vecchietti, in collaboration with Dr. Gianluca Caruso from the Department of Agriculture of the University of Naples "Federico II", will explain "The interaction between biostimulant products and salinity on the productive and qualitative performance of miniplum tomatoes".
During this study carried out by Agrisicilia, Isvam and the University of Naples, the Hydro Fert's Activeg biostimulant was used and has proved its validity as a support for plants throughout the growth. The research highlights with scientific evidence how Activeg increases both the quantity and quality of yields, with a sustainable approach in harmony with nature, that has always characterized the company.

DOWNLOAD THE FULL ARTICLE

The Activeg biostimulant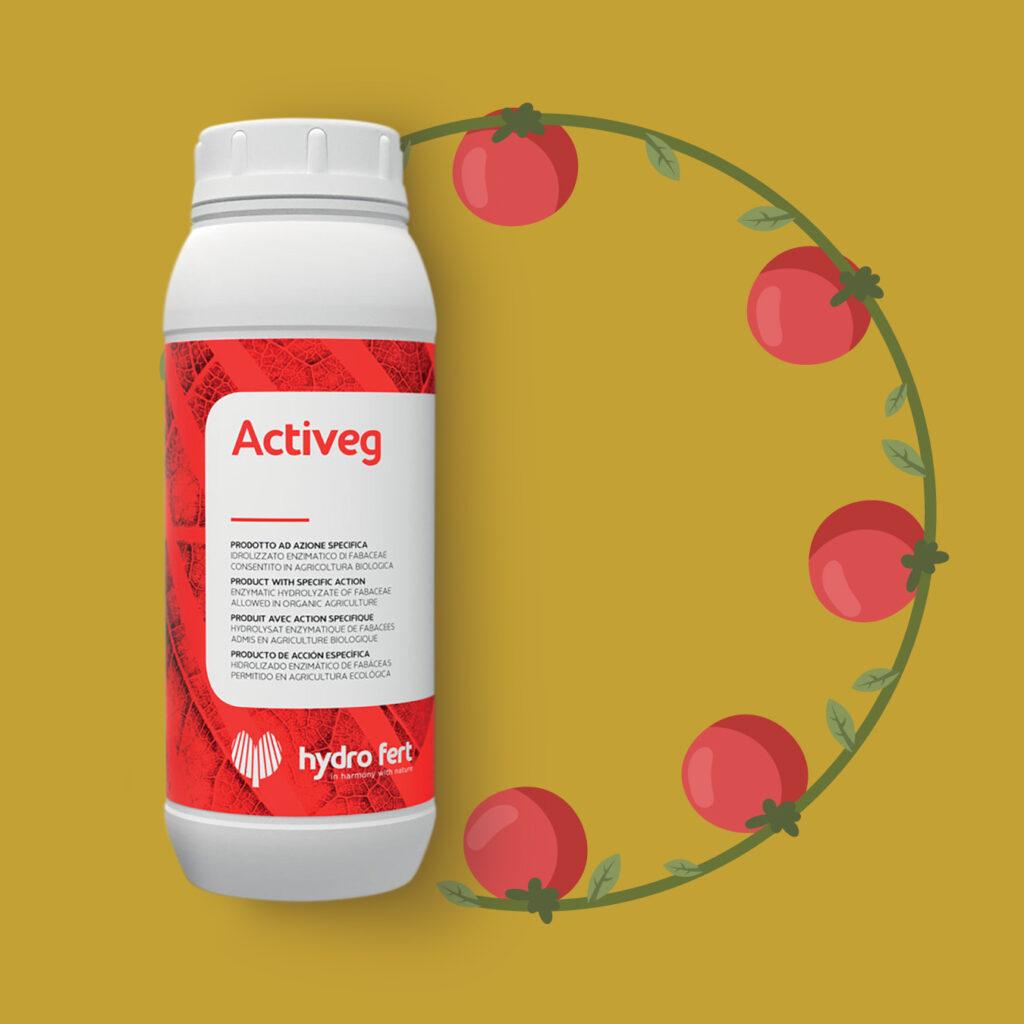 One of the top-of-the-range products amongst the Hydro Fert Growth Promoters and finalist of the Apulian Sustainable Innovation Award 2021, Activeg has an organic matrix of plant origin obtained from enzymatic hydrolysate of fabaceae biomass. It is rich in triacontanol and free L-amino acids and can be used for all crops, both in foliar application and fertigation.
The benefits on tomato plants
As further evidence of the effectiveness of Activeg on tomatoes, tests in growth chambers and in open fields confirmed that this biostimulant:
improves the use's efficiency of nutritional elements (N-P-K)
promotes the biomass production, through root application
stimulates the root volume
augments the vegetative vigour and the biostimulation effect
influences positively the photosynthetic activity
develops root system, by increasing the length, width, volume and fresh weight of roots
improves the absorption capacity of both water and nutritional elements, besides empowering plants against stress conditions
increases fruits average diameter and weight
augments crop's productivity and fruit's quality parameters